quebec city best tour guides
TOURS ACCOLADE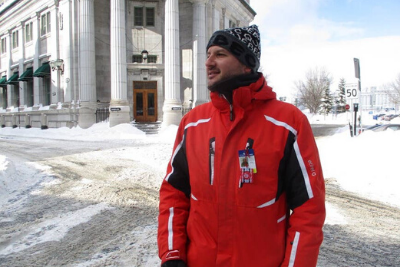 Meet your tour guide
Bonjour! I'm Xavier, owner of Tours Accolade
Grab your walking shoes and explore the old historic neighborhoods of Quebec City and Lévis with me and my professional guides. Therefore, you'll have a better understanding of local history. You will truly appreciate local architecture, culture and lifestyle. Discover the history and architecture of famous places or go off the beaten path. My tour company, Tours Accolade, will take you there, and will provide thematic walking tours in Quebec City and Lévis. Above all, enjoy quaint neighborhoods and picturesque streets with a small group or book a private tour.
BOOK A TOUR WITH XAVIER
Let me show you Quebec City
Originally from Alsace in France, I am now a professional guide in Quebec City & Lévis. My company mainly offer private guided tours for any clientele interested in history and heritage. I do specialize in military history, women's history, itineraries adapted for the visually impaired, private tours based on genealogy. In conclusion my tours are offered in Quebec City (Vieux-Quebec, Vieux-Port, etc.) and Lévis (Vieux-Lauzon, Vieux-Lévis, etc.).
Xavier Chambolle
Tours Accolade
Group and Private Tours, Thematic Tours
French, English
2016
Xavier gave us a great tour! It was clear how inspired and passionate he is about Quebec City history, and went out of his way to make the tour fun for us (even in the snow!) I would highly recommend!
Allegra R. / Google Review
What make Xavier's tours so unique
Why book a Quebec City tour with Tours Accolade?
" I truly believe that Xavier's more unique tour is his Old Quebec : Touch & Feel tour designed for blind and visually impaired people but is open to everyone. Xavier uses the environment of Old Quebec to explain local history, architecture, urbanism and topography. Close your eyes, smell at the air, listen to the ambient noise and touch old stones and statues. Above all, this tour is truly unique! "
BOOK A TOUR WITH XAVIER