quebec city best tour guides
NOMAD TOURS QUEBEC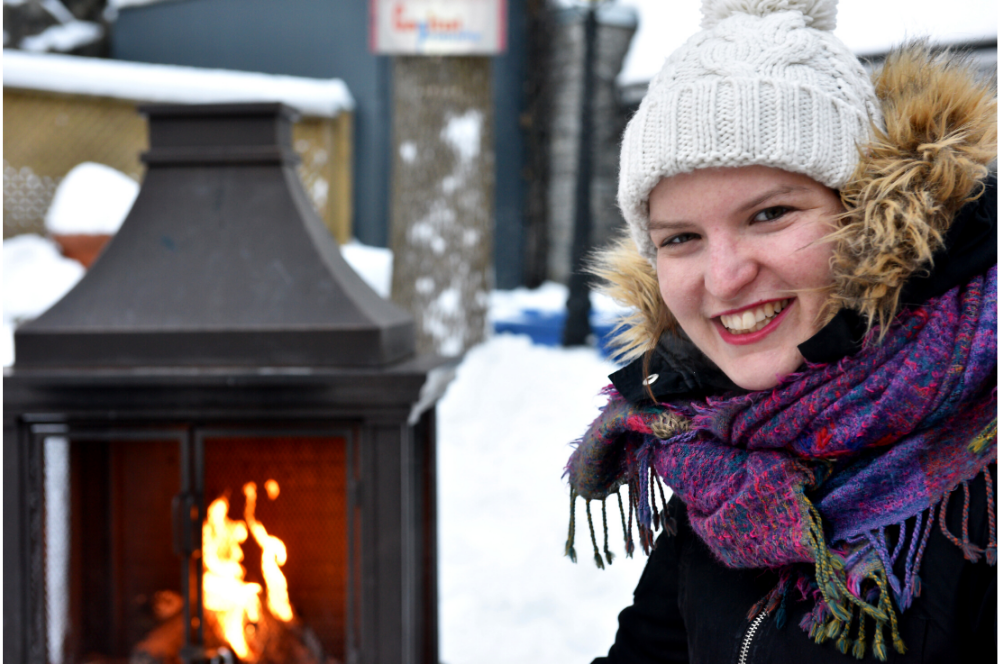 Meet your tour guide
Bonjour! I'm Marie-Pierre Lessard and I'm a professional tour guide in Quebec City
I founded my own tour company called Nomad Tours Québec a few months after my graduation in order to offer authentic, personalized private walking tours of Quebec City. I firmly believe that nothing can replace a local guide who knows Quebec city like the back of her hand. A tour with Nomad Tours Québec will be the highlight of your trip to Quebec City. With me, Marie-Pierre Lessard, you will wander Quebec city's quaint streets, discovering my beautiful city as if for the very first time.
BOOK A TOUR WITH MARIE
Let me show you Quebec City
I studied the Tourism Industry for 3 years. That's how I became a professional, licensed tour guide. On my tours, I love to tailor my guided tours to your specific needs or interests. Each of my tours are unique. One of the things I like the most on a tour, is to give personalized recommendations: I know every single restaurant, café, microbrewery and all things to do in Quebec City. I'll be happy to share my favorite picks and help you plan your stay here!
Marie-Pierre Lessard
Nomad Tours Quebec
Photo tours, Private walking tours
French, English
2014
My husband and I had a fantastic private tour of Quebec with Marie, who was not only very knowledgeable, but great company! I would not hesitate to recommend her to anyone traveling to Quebec who would like to know more about the city's history and customs!
JetSetNYC / Trip Advisor Review
What make Marie's tours so unique
Why book a Quebec City tour with Nomad Tours Quebec?
" Marie Pierre is one of the best tour guide I know. She knows the city very well and know how to transmit her passion to any travelers. She offers various tours and she never stop creating new ones. Therefore, she can create an itinerary custom-tailored for your specific interest and it will be one of the highlight of your trip. Above all, going a tour with her is like meeting a new friend !"
BOOK A TOUR WITH MARIE