quebec city best tour guides
A FREE TOUR OF QUEBEC CITY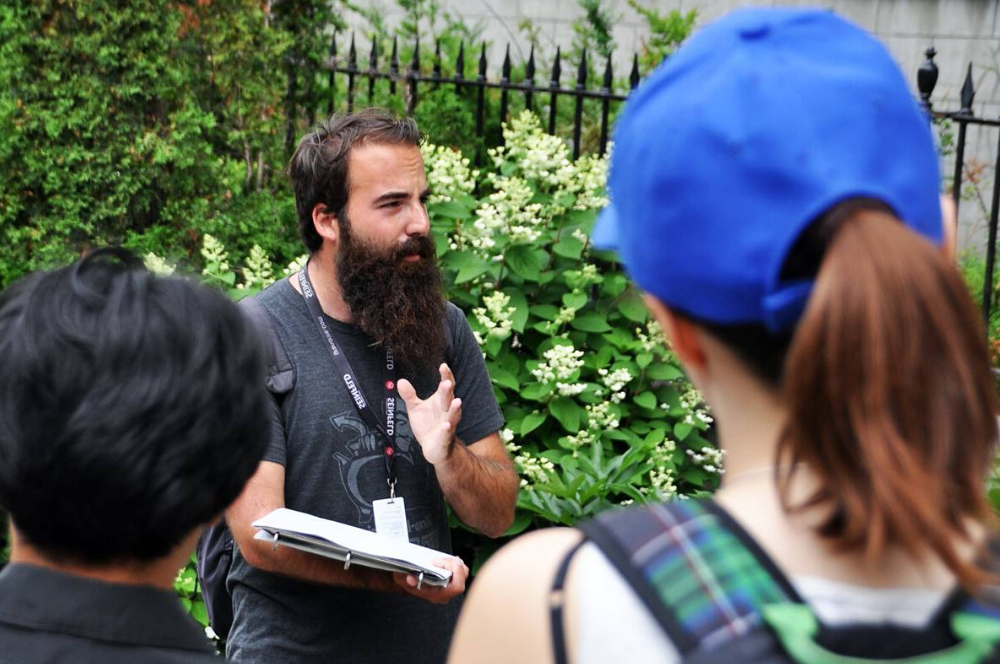 Meet your tour guide
Bonjour! My name is Sam and I run free tours of Quebec City
My name is Samuel Dubois, and I've been living in Quebec City since I was born! When I travel, I love taking walking tours. I think it's the best way to start off a trip and learn about a city through the eyes of a local tour guide. After a one-year course at the College Merici in Tourism, I received my tour guide license. I am now ready to guide you to where tour buses won't take you!
BOOK A FREE TOUR WITH SAM
Let me show you Quebec City
Travel on a budget or just looking for a great activity in the city? Take a free walking tour of Québec City and get into the charm of Europe in America. You will get a closer look to the history with a funny local guide! As soon as you step into the old part of town, you will without a shadow of a doubt fall in love with the charm of the city. As one of the oldest cities in North America, Quebec is replete with secrets that most locals have no knowledge of. I am offering to guide you through these well-kept secrets in a humorous, fun-fact-filled manner. Believe me, you will not find another history-savvy comedian by trade offering a free tour of this kind!
Samuel Dubois
A Free Tour of Quebec City
Free walking tours, Group tours
French, English
2015
Sam is a funny & awesome guide! He is really informative and knowledgeable about everything Quebec and more. He combined his facts with nicely timed jokes, which made the whole walking tour all the more enjoyable!
Joykoh / Trip Advisor Review
What make Sam's tours so unique
Why book a Quebec City tour with A Free Tour of Quebec City?
" Sam is a young and dynamic tour guide. His tours might be free but he really takes his job seriously. I believe his free tour of Quebec City gives a great over view of Old Quebec and it's rich history, culture and what makes our hometown so unique. On his tour, you'll see the main landmarks as well as hidden gems and interesting trivia. Sam also knows which are the best microbreweries and beers around town so don't forget to ask him about that!"
BOOK A FREE TOUR WITH SAM